It Don't Mean a Thing (If it Ain't Got That Swing)
Yes, it does.
Last night's concert means a thing.
A clarinet always reminds me of Benny Goodman.
I was mesmerized by Sing,Sing, Sing played by Benny Goodman Orchestra when I was a teenager.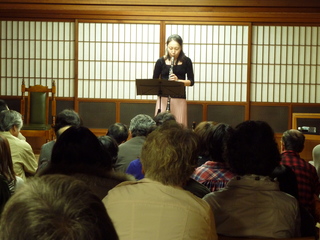 Mami's performance was different.
The tones of her clarinet were so gentle and comfortable that the whole audience felt really good.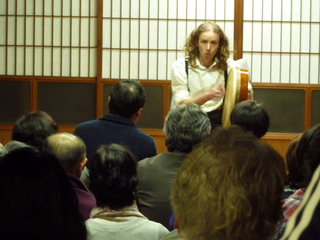 Eron was beating out percussion rhythmically and strongly.
The sounds of his intrument sounded throughout the rooms.
so cool.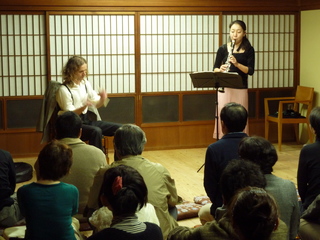 They chose very catchy music for their collaboration, which
successfully captivated the audience at the concert.