The Scenery of where the God dwells
Four huge photos taken by professional photographers are being displayed
at the open space of Yugakutei.
The Kihokucho Chamber of Commerce donated these photos
after the special event which they had held at Yugakutei.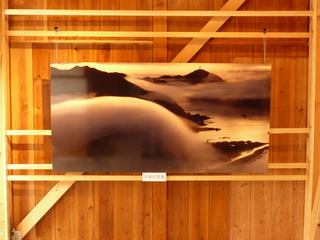 A Sea of Clouds in Hikimoto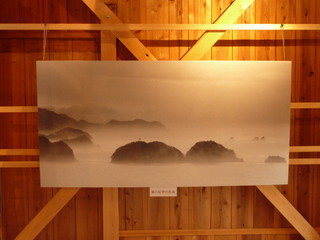 Kii no Matsushima of the Mist
There is Matsushima in the northeastern district.
It's one of the three top-noted picturesque spots in Japan.
Matsushima in this area can beat it.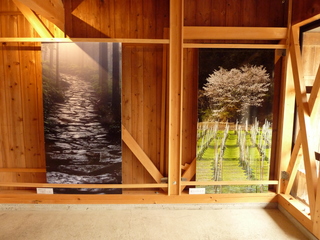 World Heritage "Kumano Koto (old pilgrimage pass)"
The stone pavements have been meticulously preserved.
Cherry blossoms and Norisoda (brushwood (bamboo)set in the seabed for
nori(lavers)spores attaching themselves.
These photos are all breathtaking.
Enjoy these spectacular views with your own eyes.