Love Meshi Contest
On the 28th, a special event was held at Kiingashima Port.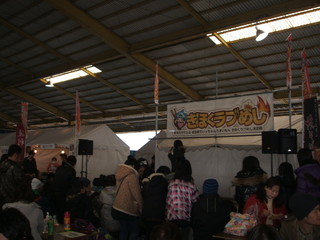 It was hosted by Kihoku Town Tourist Association.
The first grand prix was given to kaki no hitsumabushi.
Kaki hitsu and mabushi mean oyster, rice tub and sprinkle respectively.
Visitors to this event bought a meal coupon which costs 300each.
If you buy a ticket, you can get one vote.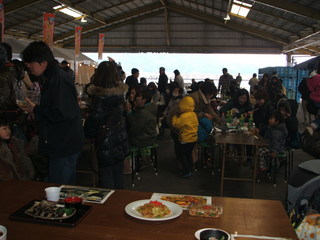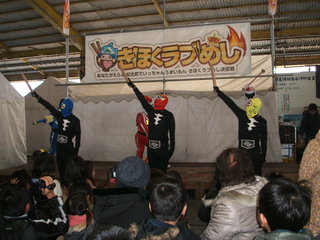 There is a performance by HIHOKU Squadron Ababain.
Ababai, which is an old Kiinagashima dialect, means "dazzling"
Ababains appear whenever and wherever an event related to Kihokucho is held
to make an event look more attractive and interesting.