Are you ready?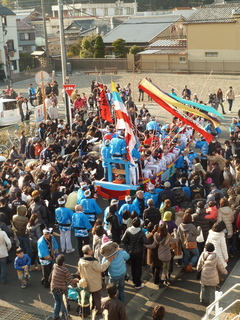 A lot of people are gathering. They are waiting for a funadanjiri to start.
This festival started in the Edo Period to pray for a rich catch.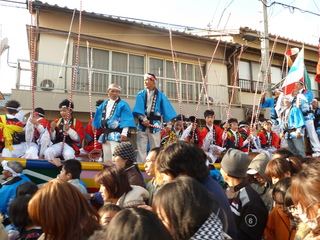 On the float are the sons of fishermen with cute make-ups and elderly fishermen.
The young throw a rod with a fake bonito made of cloth to spectators, while
veterans throw candies which substitute baits. Figuratively spectators are fish.
A fake bonito is believed to bring good luck, so people are extremely excited to
catch it.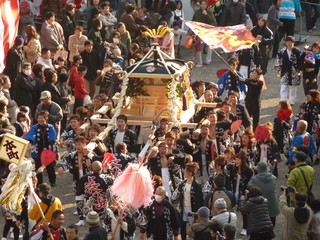 This year voluntary particiants carry a portable shrine ,which made this festival
look much cooler.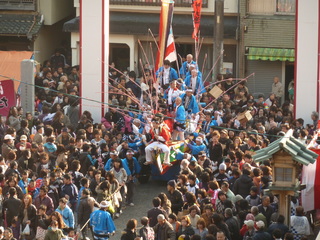 A funadanjiri is approaching the precincts of Nagashima Shrine. Participants
pull danjiri from Nagashima Port to Nagashima Shrine.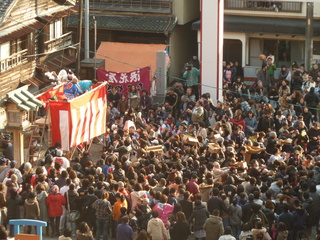 This is the climax scene of funadanjiri. Rice cake throwing!
Excitement reaches the peak.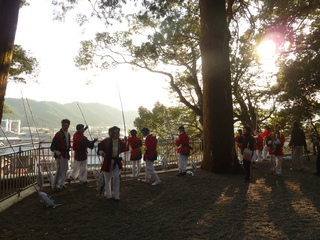 Finally fishermen and fishermen to-be visit a main shrine and pray for health, safety and prosperity .