32 Short Flim Showing
February 25th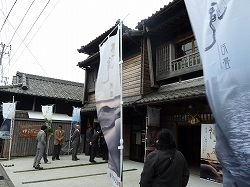 Chambers of Commerce for Kihokucho held a special event at Yugakutei.
On the open space 32 short films featuring Kihokucho were showing.
There was a big audience. Among them, you saw the familiar faces in the short films.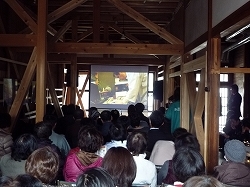 28 local companies applied for this project.
The owners of each company looked so energetic and industrious.
Besides a short film showing, the photos featuring this area were displayed upstairs.
You can make efficient use of the photos for making pamphlets, posters,name cards, HP. wrapping paper or labels